Jim Rothermel

Jim has been a Las Vegas resident since 1971.He began his building industry career with Southwest Gas Corporation as a builders representative. In 1975, Jim ventured into custom home building and started Timberline Development in 1994. Jim is a navy Viet Nam Veteran and a graduate from the University of Southern California. Jim enjoys fishing, his family and ATV riding.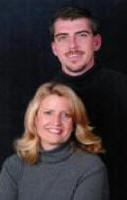 Paul Kriethe

Paul Kriethe IV has resided in Las Vegas since 1990. He has been married for ten years and has two children. He has a varied background in home construction including framing, concrete, plumbing, siding, painting & tiling. Paul has spent the last 14 years in the construction field, with eight of these years serving as General Manager for a national construction wholesale company. His hobbies include coaching his sons Little League team, hiking, golfing and fishing. He is also an active leader in the Lutheran Pioneers.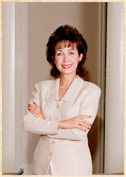 Victoria Rothermel
Victoria Rothermel has resided in Las Vegas since 1980. Victoria's love for design compelled her to start Victoria's Creative Design in 1998. She has been honored with a Desi Award for Home Design. She approached her commercial and residential projects with great enthusiasm. Along with her own projects, she is Timberline Developments in-house designer. She loves cooking and the mountains of Utah.